13 tags
Watch
20 tags
19 tags
13 tags
18 tags
Watch
In December 2012 New York based musician & filmmaker Siji and i decided to shut down the bustling Bariga market in Lagos for the video shoot of our song "Oya Oya". It was a guerilla style operation aimed at capturing the raw and spontaneous energy of the 20million strong megapolis where anything can happen and one must always be open to the unexpected. In keeping with this spirit, we got real...
3 tags
4 tags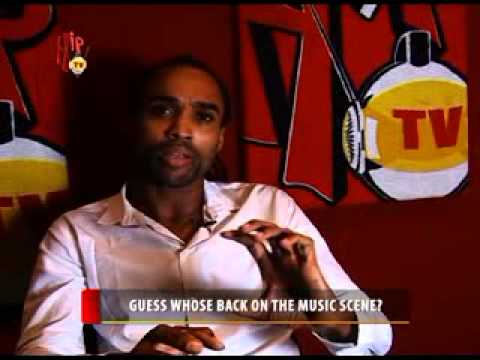 4 tags
12 tags
Mein Soundtrack. Viel Spass beim hoeren/Lesen: →
Der erste Soundtrack des Jahres auf Funkhaus Europa in Soulfood. Sehr gute und Spannende Fragen. Es gibt viel zu entdecken. 
5 tags
12 tags
15 tags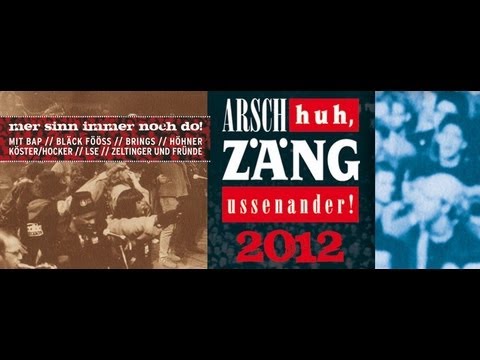 20 tags
8 tags
Artists Pay To Have Their Works Pirated →
Dear friends here's an interview i gave to Nigerian Punch Newspaper. The headline reads "Artists pay to have their works pirated" you can imagine the uproar. But truth be told the  Nigerian music scene is challenging (to phrase it mildly). Read the article for the full gist. 
3 tags
Interview with DSTV online magazine →
Here's an interview i did for the online magazine of DSTV. it's a Q&A format on my favorite music accessory, producers and all the current projects i'm involved in. 
22 tags
Mixtape: History of Bantu pt.1 →
Dear friends i put up some of my favorite Bantu songs in a setlist -for your listening pleasure (any songs missing? let me know). I'll make sure we add it to our upcoming volume 2.
16 tags
12 tags
Digging In The Crates Pt.1
 (Amaechi in Action!)  The Diggin In The Crates is a 10 part series (don't worry we'll keep it short) aimed at giving some behind the scenes information on origins, influences and wéré(madness or insanity- depending on your perspective) of BANTU.  We'll kick it off with our 2nd release (why abide to rules?) "Fire Inna Dancehall". The tune was inspired by a U-Roy...
6 tags
Watch
My Music My Hood is a short documentary on Ade Bantu- where he lives and works in Lagos, Nigeria. It gives you an insight into what inspires his music, sound and politics. The documentary was produced by Lagos based cable network station Nigezie. 
5 tags
11 tags
5 Planeten Interview (Funkhaus Europa) →
An interview in German recently broadcasted on Radio Funkhaus Europa: Adé Bantu ist ein alter Freund der 5Planeten. Der Deutsch-Nigerianer hat letztes Jahr sein drittes Album heraus gebracht mit features von Künstlern wie Nneka und Wanlov The Kubolor. Momentan arbeitet der Gründer der Brothers Keepers an seinem vierten Album und engagiert sich  in vielerlei musikalischen Projekten. Im Gespräch...
4 tags
7 tags
Watch
I'm usually skeptical when TV folks come up to me and say they want to do a portrait caus i always feel misrepresented especially if they haven't done their research and they keep repeating/asking the same "can we get to meet you" line but Seun did a good job-he actually went out of his way to show another side of me (is that patronizing?) anyways i heard they showed this...
1 tag
FREEDOWNLOAD:- Bantu feat Soundsultan "Dem Dey... →
Bantu:-FREEDOWNLOAD "Marching To Aso" →
7 tags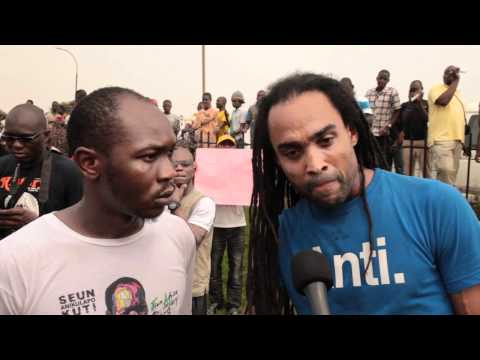 10 tags
5 tags
Bantu To Perform @ COP17 UN Climate Conference
The COP17 UN Climate Conference will take place in Durban this year. While the conference's outcome lies in the responsibility of delegates and politicians, culture and art should also be part of the platform, when delegates in Durban try to negotiate a follow-up to the Kyoto protocol. The Goethe-Institut South Africa contributes to COP17 with Culture and Climate – a diverse programme of...
6 tags
13 tags
8 tags
4 tags
10 tags
GhanianNigerian Connection- Bantu feat. Wanlov... →
……I took a brief working-intermission. Restless as ever, i made a foray across the border into Accra,Ghana. I decided to link up with Wanlov The Kubolor. I had watched a musical programme feature on him a few months back and liked what I'd heard and seen. Upon listening to his album, I knew he and I would one day end up in the recording booth. We met at the Goethe Institut Accra and...
5 tags
Developing young talents around Nigeria (234 Next... →
In line with their aim of promoting self-confidence, expression, teamwork and showcasing talents in young persons in the disadvantaged areas of Nigeria, Music Matters, a music movement promoting emerging and unknown Nigerian talents, and Nigerian-German musician, Ade Bantu, organisers of the BornTroWay Arts Project which first took off in Ajegunle, Lagos in May 2011 took the second edition of the...
3 tags
Lagos-Kano Hiphop Connection →
A project developed by Ade Bantu in co-operation with Goethe Institut Kano. The 7 day project is aimed at bridging the destructive gap of intolerance and ignorance through creativity, rhymes and music. 16 rappers & singers from Lagos and Kano engaged themselves in creative writing and studio recording sessions. The project culminated in a live performance at the Goethe Institut, Kano
6 tags
5 tags
"BornTroway: Talent still resides in Ajegunle"... →
The thinking in some circles is that the toga of the dregs of society, which Ajegunle, a Lagos suburb, has inadvertently adorned over the years would have been shed with the discovery of talents like Daddy Showkey , African China, among many others…………
8 tags
Bantu & Nneka's "I'm Waiting" on Hot Rotation →
Bantu & Nneka's "I'm Waiting" is making waves on the World Wide Music circuit. With 2 great remixes by Basement Freaks and Jim Dunloop & Grizzly Adams this song is set to rock the airwaves and clubs this summer.  
7 tags
Goethe resurrects at Lagos City Hall ...as Rolling... →
……….the guests were again treated to musical performances by German-Nigerian maverick singer, Ade Bantu and his band. Bantu, who first played three hot numbers, Ile Ona Jin, Listen Attentively and Lagos, succeeded in drawing a handful of guests to the dancing floor. He also admonished corrupt politicians through his lyrics, urging them to turn in a new leaf after the coming...
6 tags
Watch
Hot on the success of the recent Siji/Alix Alvarez collaboration comes the stunning visual interpretation to their classic single "Ijo". Shot on location in Lagos, Nigeria, where Siji has been rediscovering his childhood past following a 20yr plus absence, the colorful and visually arresting masterpiece showcases an open audition held for dancers drawn from the bustling metropolis.  It features...
4 tags
BANTU ON SOUND,COLLABORATION AND THE... →
Award winning Afro-German artist Bantu is back with a new album aptly titled "No Man Stands Alone". On this ten tracked LP, Bantu does just that. He doesn't stand alone. The album is a musical voyage of re-discovery and rebirth both with sound and style. The album features the legendary Fattai Rollin Dollar, Nneka, Wanlov Kubulor, Azadus, and Lord of Ajasa. Bantu manages to compose interesting...
8 tags
8 tags
"I'm Waiting" Remix feat. Mode 9 →
Remix by Berlin based duo Jim Dunloop & Grizzly Adams.
3 tags
Private screening of Relentless in Berlin →
Images & video links to the private screening of Relentless in Berlin. Check it out. New Nigerian Cinema at it's best.